Following a meeting with LGBT advocates last week, Ecuadorian President Rafael Correa has announced that same-sex couples will have the option of having their relationship officially recognized by the government.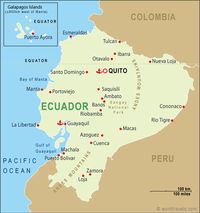 Telesur reports:
"The LGBT community have the constitutional right to register on their union," Correa said during his weekly report.
Previously, the Ecuadoran Civil Registry did not recognize these unions because they had no legal status according to law, however Correa said that from now on this right has to be respected and if denied, the authorities will take action on the matter.
Correa, however, maintained that he is still opposed to same-sex marriage.