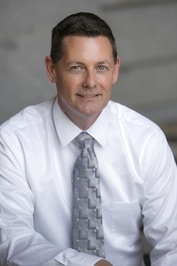 As the former Outreach Director for ex-gay group Love in Action, Tim Rymel was convinced that the years he had spent praying for a heterosexual life had come to a fruitful end. He married a woman, had two children, and appeared on national talk shows assuring gays and lesbians that they too could change. After a bad divorce, though, Rymel went on an arduous journey to come to terms with his homosexuality. Now he has released a book, Going Gay: My Journey from Evangelical Christian Minister to Self-acceptance, Love, Life, and Meaning, telling his story from start to finish. 
From the press release:
Going Gay not only recounts Rymel's journey but provides a starting point for dialogue about LGBT inclusion in the church.
"I want the conservative church to see the painful reality that many of their own believers go through to come to terms with their inborn homosexuality," Rymel said. "I wrote the book 'as one of their own' to create dialogue and cause them to rethink what they believe and what the Bible says about homosexuality."
…
"Going Gay is a heartbreaking, thought-provoking account of one man's journey to accept and understand himself," said Justin Lee, founder and Executive Director of Gay Christian Network. "In a culture where faith and sexuality seem often to be at war, the stories of those caught in the crossfire are critically important. Readers may not agree with all of Rymel's views, but this is a story worth telling and a story worth understanding."
A Q&A with Rymel reveals a self-loving, accepting human being. "Being LGBT does not send you to hell," he says, and "God loves you exactly the way you are." These are certainly words to live by for many struggling LGBT folks around the country.
Congrats to Rymel for not only persevering through numerous difficult years, but for sharing an important story. His book is available in paperback, hardcover, and as an e-book.