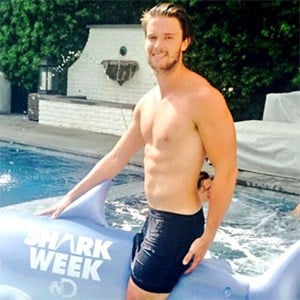 Wentworth Miller takes a break from shooting The Flash in Canada.

The Discovery Channel gave Patrick Schwarzenegger a present for Shark Week.

Emma Stone rumored to replace Michelle Williams as Sally Bowles in Cabaret on Broadway.

Is Benedict Cumberbatch the real Christian Grey?

Neil Patrick Harris gets Glamour-ous, dishes on his love life and what it takes to make a relationship last: "If you want relationships to last, live by "for better or worse." Honeymoon phases end. They just do. We're animals, and animals aren't inclined to copulate with just each other for the rest of their lives. So here's a challenge: How do you keep redefining your relationship? I think you have to find new elements that turn you on, and not only sexually. Having kids was one of those great moments for me. Watching David become another level of person, mastering this other domain, made me look at him with a whole other set of appreciative eyes. That sort of made me re-fall in love with him."

Robin Williams' death has officially been ruled a suicide: "The 63-year-old beloved actor, comedian, and multi-award winning actor had an examination performed today, which revealed his cause of death to be asphyxia due to hanging by a belt in the preliminary autopsy."

Williams' daughter Zelda posted a heartbreaking tribute to her father on Twitter after his passing.

Alfdrick: Anna Kendrick and Alfie Allen (Theon Greyjoy from Game of Thrones) reportedly an item.

Zack Snyder defends Aquaman in radio phone call; Jason Momoa rumored to be playing the sea-bound superhero. 

Republican congressman accuses Democrats of rigging elections in Minnesota: "In an email sent on July 28th on behalf of Republican Secretary of State nominee Paul Pate's campaign, Rep. Steve King (R-IA) accused Democrats of rigging Minnesota's 2008 Senate election on behalf of Sen. Al Franken (D-MN), using their control of the Secretary of State office. The result was razor-thin, with Franken ultimately topping then-Sen. Norm Coleman (R-MN) by just 312 votes. Though King didn't make a specific accusation, Politifact has rated similar claims of fraud as 'false.'"

Matt Bomer works up a sweat.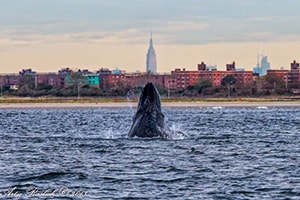 A "wildlife bonanza" is currently taking place in the waters surrounding New York City: "Former New York Aquarium Curator Paul Sieswerda, who now heads up the marine wildlife tracking and research group Gotham Whale, told the Guardian that he's already seen 29 humpback whales in New York waters from the spring to July. That's compared to 43 whale sightings for the entire 2013 feeding season — which lasts from spring until winter — 25 sightings in the 2010 season and just five sightings in 2011, the report said. "The [Hudson] river used to bring nothing but pollution, but in the last five years or so there is cleaner water, more nutrients and less garbage," Sieswerda said. "My boat captain says New York is the new Cape Cod."