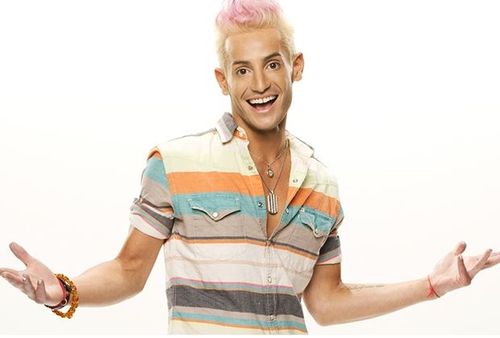 "Big Brother 16" house guest Frankie Grande, who has received a great deal of press for his many cuddle sessions with apparently heterosexual competitors and his revelation that he's pop star Ariana Grande's half-brother, recently took it upon himself to inform everyone about why gay people are the way they are. Is it a choice? Is it biology? Frankie seems to have all the answers.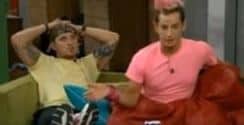 At first he tells his housemates that gay men have a "genetic predisposition towards being attracted to other men. There's genetic markers in your blood, there's pheromone receptors in your nose…However, I believe society can change you. It depends on how you've been raised." Certainly a problematic perspective, though he clarifies somewhat when he states that society can make one "choose to go against their genetic markers," presumably speaking about the constant homophobic pressures around us.
Things get really hairy, though, when Frankie delves into the mysteries of gay women.
Crushable reports:
That theory, which he's pontificating on to a room full of reality TV contestants who don't know any better… apparently only applies to gay men. Only they are born with this mythical predisposition — women never are.
"Any lesbians choose to become lesbians later in life. Women who have been with man after man after man after man choose to become a lesbian later in life. Gay men it doesn't work so much that way. It's usually they're like 'oh okay, no I'm gay.'"
Truly incredible stuff, Frankie. The most disturbing part? The housemates, and, it seems, Frankie himself, have deemed him resident LGBTQ expert. They hang on to every last word as though it is indisputable. 
"Nature versus nurture is a very highly debated subject, even within my own community," he says. I'm not sure what community you are representing, Mr. Grande, but one where only scorned women "become" lesbians is not the community of which I count myself a part.
Watch the full discussion, AFTER THE JUMP…
[photo via Cliff Lipson/CBS]