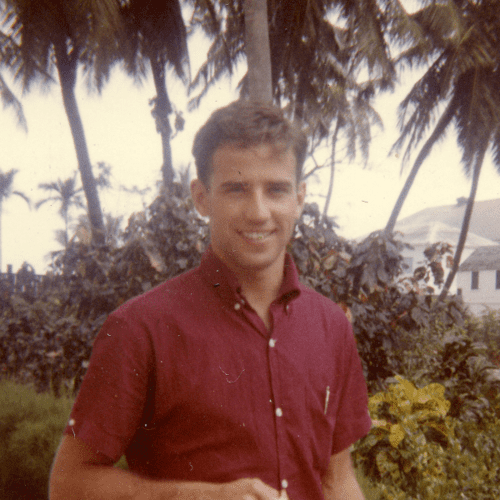 Vice President Joe Biden took part in #throwbackthursday yesterday and proved just how much of stud he was in his early years.
Short sleeve button-downs are coming back but health care has always been in style. #Bornin88? Then #GetCovered. #TBT pic.twitter.com/XeMmUPC2Go

— Vice President Biden (@VP) July 31, 2014
The photo was part of the White House's #Bornin88 campaign that encourages 26-year-olds who are no longer eligible for their parents insurance to sign up for Obamacare.
And not to be outdone, Jill Biden posted her own #tbt photo as well:
#TBT to when I was 26 & starting a family. #BornIn88? Get covered at @HealthCareGov: http://t.co/aRf0KyEWFe -Jill pic.twitter.com/Cphz06bwUo

— Dr. Jill Biden (@DrBiden) July 31, 2014