On Thursday, Nashville mayor Karl Dean announced his support for marriage equality and joined the bipartisan Mayors for the Freedom to Marry.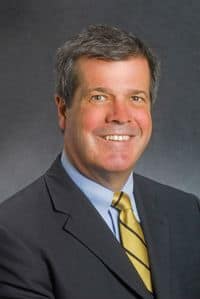 Dean is the first Tennessee mayor to join the group. 
Said Dean in a statement:
"I believe that all people should be treated fairly and equally and that their individual dignity should be respected. Embracing and celebrating our growing diversity makes our city stronger. Nashville needs to continue in that direction, and it's my hope that joining this effort will help us do that."
Nashville Public Radio reports:
Last year and earlier this year, Dean was a leading proponent of a city ordinance to give metro employees domestic partnership benefits, meaning same-sex couples could share health insurance and pension plans. The Nashville council passed the ordinance in June.
With the addition of Dean, the Mayors for the Freedom to Marry now includes mayors from all 14 Southern states.