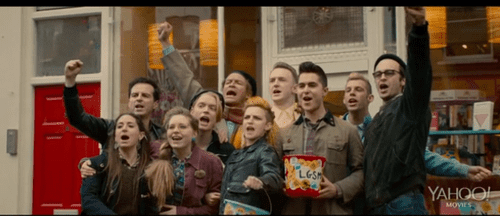 A new trailer has been released for Pride - the upcoming film that tells the true story of gay activists who supported workers during the 1984 National Union of Mineworkers (NUM) strike.
Big Gay Picture Show has the synopsis:
It's the summer of 1984, Margaret Thatcher is in power and the National Union of Mineworkers is on strike, prompting a London-based group of gay and lesbian activists to raise money to support the strikers' families. Initially rebuffed by the Union, the group identifies a tiny mining village in Wales and sets off to make their donation in person.  As the strike drags on, the two groups discover that standing together makes for the strongest union of all.'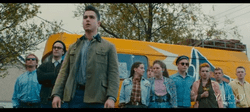 The film, starring Bill Nighy, Imelda Staunton, Dominic West, and Sophie Evans arrives in theaters September 12. 
Watch, AFTER THE JUMP…
And if you missed the first trailer, you can watch it HERE.