Vin Diesel (a.k.a. "I am Groot") shares his sensual side on Facebook.

Militarization continues to increase in Ferguson, MO.

Protesting this militarization, in particular the arrival of National Guard troops, a 90-year-old Holocaust survivor, Hedy Epstein, was arrested last night.

Trailer: If Pixar's Up were directed by Michael Bay.

15 refugees killed near city of Luhansk in Eastern Ukraine: "A rebel source told the BBC no-one had survived an attack on a convoy of refugees in the Luhansk area on Monday. Ukraine has accused pro-Russian rebels of attacking the convoy but they have denied involvement. Meanwhile, heavy fighting is reported in the centre of Luhansk itself. The government in Kiev said on Tuesday that street battles were taking place and an interior ministry aide told the Interfax Ukraine agency that the military was recapturing the city 'block by block'. The city centre was reported to have been shelled on Monday night."

Zac Efron works up a sweat on set.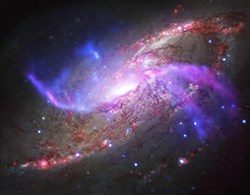 A collection of the summer's best space imagery.

SNL announcer Don Pardo has died at age 96.

Alexis Arquette claims to have intimate knowledge of Jared Leto and his allegedly impressive anatomy. 

Lesbian teen raped and murdered in South Africa: "Gift Makau, 18, was found dead in Ventersdorp, a town in the north west province on Friday (15 August). She had been raped and strangled with wire and a shoelace. A running hose had been forced into her mouth."

Out gay crooner Sam Smith will perform at this year's MTV VMAs.

Paul Rudd looks broody and moody as Marvel's Ant-Man.

Harvard Researcher claims there's no "limit on the human lifespan": "Can we one day live to 150?" he asks. "I don't see why not; it's just a matter of when."

Mash-up: Kanye West and Sir Paul McCartney collaborating on musical confection?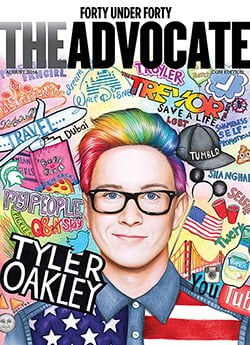 Vlogger Tyler Oakley covers The Advocate's 40 Under 40 issue. 

New poll finds majority of Utahns oppose gay marriage but think the Supreme Court will legalize it: "The poll, conducted last week by Dan Jones and Associates, found that 63 percent of respondents supported the state's decision to seek a Supreme Court ruling, while 58 percent believe the high court will side with the district court and appeals-court judges and legalize gay marriages. The poll also found that 61 percent of Utahns oppose gay marriage, while 29 percent support it. The survey involved 400 likely voters and had a margin of error of 4.9 percent."

Leslie Ann Warren joins cast of Michael as Zachary Quinto's mother. 

Taylor Swift says goodbye to Country. 

Catholic School in Mobile, Alabama wants lesbian mother treated as legal parent to one of its students in attempt to defend itself against charges it failed to prevent said student from suffering severe bullying.