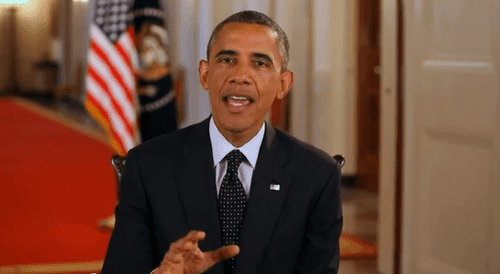 The Gay Games 9 kicked off in Cleveland last night with thousands of people from all over the country and world gathering to take part in the LGBT-inclusive sporting event. 
The opening ceremony featured appearances by former Olympian Greg Louganis and singer Lance Bass – as well as a surprise message from President Obama via video.
Said Obama, in part: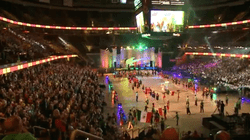 "Even since 2006, when the Games were last held in the United States, in my hometown of Chicago, we've come a long way in our commitment to the equal rights of LGBT people here and around the world…I know some of you have come from places where it requires courage, even defiance, to come out – sometimes at great personal risk. You should know that the United States stands with you and for your human rights, just as our athletes stand with you in these Games."  
Check out Obama's full speech and video footage of the opening ceremony, AFTER THE JUMP…
The Gay Games will run until August 16.