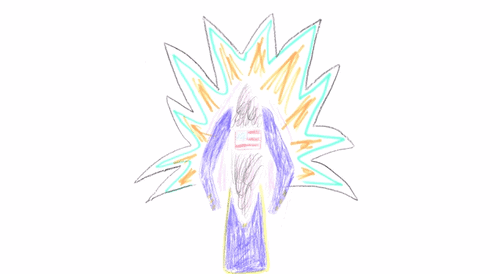 Oh Kickstarter, how you never cease to amuse us. 
A Kickstarter campaign is currently underway for 'Gay Men Draw Vaginas' – a proposed coffee table book chocked full of full-color drawings of vaginas as conceptualized by gay men. 
For the past three years, Keith Wilson and Shannon O'Malley have been collecting vag drawings – scary ones, humorous ones, abstract ones. The drawings were then arranged into thematic chapters for the book, such as "Monsters," "80s Vag," and "Mysteries."
Check out the (NSFW-ish) video for the campaign, AFTER THE JUMP…
The duo recently spoke with The Huffington Post to share where the inspiration for the project came from: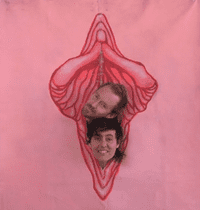 Keith Wilson: Three years ago, we were at a restaurant with a bunch of other homos and the topic of vaginas came up. After a few unenlightened comments came out of the mouths of the gay men, Shannon asked me to draw a vagina on the table with a crayon. After I did, everyone at our table gawked at it, critiqued it. It started a totally vaginal conversation in a restaurant full of children and families — fun stuff. Shannon asked my boyfriend, who was also at the table, to draw one. When he did, everyone wanted to scrutinize it and compare it to the other shitty vagina I'd made. The night was filled with vag chat.
The campaign has already raised over $43,000 of its initial goal of $37,000 and still has 18 days to go. Check it out HERE.
What's your concept of what a vagina looks like?