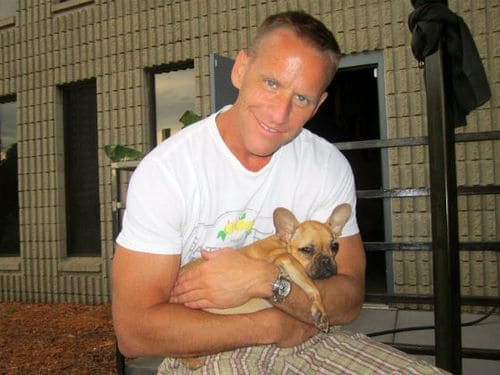 (image facebook)
A gay Minnesota activist and executive's life ended abruptly on Tuesday when he was shot to death at a gas station in Arden Hills, Minnesota. Police are searching for Lyle "Ty" Hoffman (below), an ex-boyfriend and former business associate of Kelly Phillips (above), a VP and general counsel at medical device company Boston Scientific and the co-founder of Lush Food Bar in Minneapolis, who died of multiple gunshot wounds at the scene of the shooting.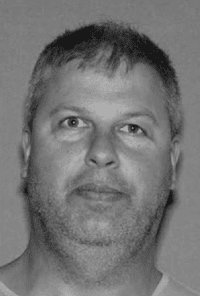 The Star Tribune reports on the brutal killing:
Police said both men were in the BMW in a Holiday station parking lot on County Road 96 near Interstate 35W.
Josh Polos, who was filling his tank with gas at the Holiday station when the BMW pulled up behind him Monday morning, witnessed the killing.
Polos said he heard yelling in the car and assumed it was directed at him.
But when he got out, the car passed his SUV and pulled into a parking spot next to the station. As Polos watched, two men got out of the car and the driver shot the other man three times — including in the back as the victim started running, and finally in the head from close range as the wounded man pleaded for his life.
The shooter turned to Polos and looked him full in the face. He then got back into the car, sat there for several seconds and sped away — running over Phillips as he left.
Hoffman and Phillips had been romantically involved and had opened Lush together, the paper adds:
While the personal relationship soured several years ago, the business relationship between the two continued until several months ago.
"Ty worked at the bar but had no ownership in it," said Fabian Hoffner, a local attorney who has known Phillips for about 20 years. Hoffner would not say what led to the business breakup.
Earlier this year, Phillips evicted Hoffman from a northeast Minneapolis residence that he owned near Lush. The eviction came about the time that their business relationship was dissolving.
Hoffman is still at large, KSTP reports:
The driver took off and was last seen heading west on Highway 96 in a dark grey, four-door BMW 535i with license place 004-EYY. Authorities found the car around 11:30 p.m. Monday in Blaine but still haven't found the suspect.
Meanwhile, condolences and grief are pouring in on Phillips' Facebook page, some of them noting his work in the community, City Pages reports:
"You had a passion to make Minnesota better," Jacob Reitan writes. "I remember so many events at your house where you advocated for causes and people you believed in. Minnesota is a stronger state because you lived in it."
That sentiment was echoed by Minneapolis City Council member Jacob Frey, who writes that Phillips was "always the voice of reason in the room."
"You were a good friend, and I know so many of us will deeply miss you," Frey adds.
Our thoughts go out to Phillips' family and friends.
Watch a WCCO report on the shooting, AFTER THE JUMP…