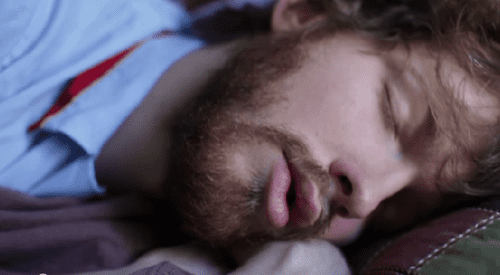 New Orleans synthpop collective Prom Date has just released the video for their new single "Good Morning, Boyfriend," a gay love song of sorts. Bonus points go to the lead singer for being a really cute bear. 
The Truth About Music writes:
With its thick, bouncy bass, swirling effects, snappy percussion, solidly tight three-part harmonies and interweaving backing vocals, the track builds on the deliciously danceable synth pop of its predecessor ['X My Heart']. As for the video, the band pay homage to Little Monsters, using the 80′s comedy flick to drive home a message of self-acceptance.
Check out the video (and their first single too), AFTER THE JUMP…
Prom Date's full-length album Portraits is set for release August 5.