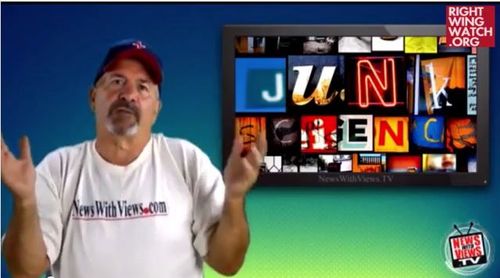 Coach Dave Daubenmire, who made headlines in the 90s and was sued by the ACLU for mixing prayers with his football coaching, used a portion of his web broadcast today to rail against the "real science deniers" out there – liberals.
Right Wing Watch reports:
"The most dangerous lifestyle in America today is homosexual behavior. Why are we not talking about that? Why do the science deniers deny the medical consequences of what homosexual acts do, not only to the person, but to the amount of money it costs all of society. How many people would be alive today if the AIDS virus was identified as to what it was and to what the causes were back at the very beginning? They're science deniers."
You know for a guy who is so "sick and tired of being sodomized by the left," he sure does seem to bring up gay sex quite a bit…
Watch, AFTER THE JUMP…