Ali Muhammad Brown, who was arrested last month for the murders of two gay men in Seattle on June 1, has confessed – saying that he committed the murders as an act of revenge against U.S. military involvement in Iraq, Afghanistan and Syria. 
Brown also confessed to two other separate murders, according to the King County Porosecutor's Office.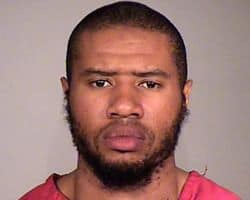 The Los Angeles Times reports:
"My mission is my mission between me and my lord. That's it," Brown said during a jailhouse interview in New Jersey, according to the court filings. "My mission is vengeance, for the lives, millions of lives are lost every day."
"All these lives are taken every single day by America, by this government," Brown continued. "So a life for a life."
Police believe Brown used Grindr to lure Dwone Anderson-Young and Ahmed Said to a Seattle nightclub before shooting them both at close range.
Brown is currently in custody in New Jersey. Law enforcement officials have said he could face the death penalty for the killings.