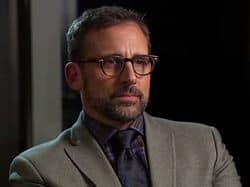 The long-gestating narrative film adaptation of Freeheld, originally an Oscar-winning short documentary from Cynthia Wade, has added a new star to its cast according to Entertainment Weekly. Steve Carell has now replaced Zach Galifianakis in the role of Steven Goldstein, founder of Garden State Equality and an important ally to protagonist Laurel Hester who attempted to amend New Jersey's domestic partnership act to provide pension benefits for her partner. 
The film also stars Julianne Moore and Ellen Page, who was attached prior to her public coming out.
Freeheld does not yet have a release date.