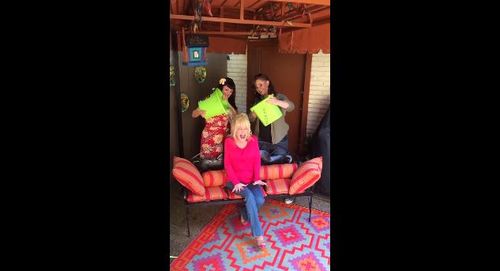 Dolly Parton, assisted by her two nieces, completes the ALS Ice Bucket Challenge with her usual southern charm and good-humored attitude.
If this doesn't put a smile on your face, nothing will.
Check it out, AFTER THE JUMP…
Last month, Parton spoke about her plans to eventually release a dance album geared towards the gay community.