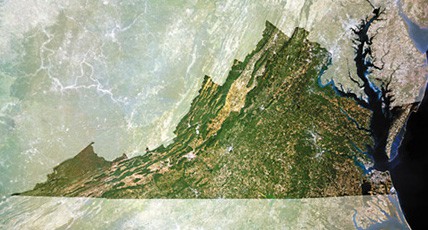 Chief Justice John Roberts, who's responsible for stay requests for the Fourth Circuit Court of Appeals, has agreed to allow the Supreme Court to decide whether or not a stay is justified in the Virginia gay marriage case.
The Fourth Circuit, which struck down the Virginia's ban on same-sex marriage late last month, originally denied county clerk Michèle McQuigg's request to stay the ruling. This led to McQuigg and the anti-gay Christian legal firm representing her, Alliance Defending Freedom, to ask the Supreme Court to intervene.

The New Civil Rights Movement reports:
Acknowledging the request, Chief Justice John Roberts has ordered information to be filed by Monday at 5:00 PM. The Court could have granted the stay as requested, refused to grant the stay, or ignored the request and not responded. The Supreme Court has granted every stay request in a same-sex marriage case since its DOMA ruling last year.
This week, the Fourth Circuit confirmed that marriages in Virginia could begin next Thursday. That still holds, unless the Supreme Court rules otherwise — which is likely.
Stay tuned.