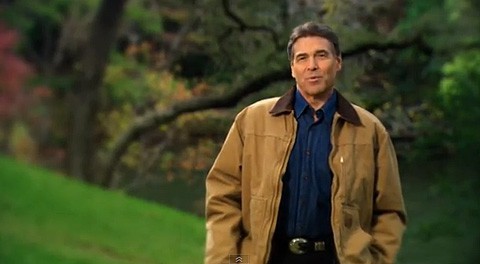 In a move that might complicate Rick Perry's 2016 presidential ambitions, a grand jury in Texas has just indicted the long-time governor on two charges related to his effort last year to force District Attorney Rosemary Lehmberg to resign after her drunken driving arrest.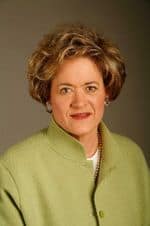 Lehmberg [pictured], the first woman and first openly gay District Attorney in Travis County, runs the state's Public Integrity Unit (PIU) which is charged with investigating wrongdoing by state officials. After her arrest and guilty plea for a drunk driving incident in April 2013, Perry called on her to resign and threatened to withhold $7.2 million in state money from the PIU if she refused.
Lehmberg refused and Perry carried through with his veto threat. The two felony charges, abuse of official capacity and coercion of a public official, stem from this.
The AP reports:
Several top aides to the Republican governor appeared before grand jurors in Austin, including his deputy chief of staff, legislative director and general counsel. Perry himself did not testify, though.
Grand jurors indicted Perry on abuse of official capacity, a first-degree felony with potential punishments of five to 99 years in prison, and coercion of a public servant, a third-degree felony that carries a punishment of two to 10 years. […]
"I took into account the fact that we're talking about a governor of a state — and a governor of the state of Texas, which we all love," said Michael McCrum, the San Antonio-based special prosecutor. "Obviously that carries a lot of importance. But when it gets down to it, the law is the law."
The Austin-American Statesman continues:
Lehmberg supporters said Perry's actions constituted political retribution; Many Republicans have said the Public Integrity Unit has unfairly targeted their party for prosecutions. The Travis County District Attorney's office has for decades been led by Democrats, including Lehmberg.
As head of the PIU, Lehmberg was credited in 2010 with convicting U.S. House Republican Majority Leader Tom DeLay for money laundering. Had Lehmberg resigned after her arrest and conviction, Perry would have been able to name her replacement, likely a Republican.   
Austin's KXAN adds that an indictment indicates the grand jury believes the state has a strong enough case to send to trial and is not an admission of guilt. McCrum told reporters he plans to meet with Perry's attorneys on Monday.