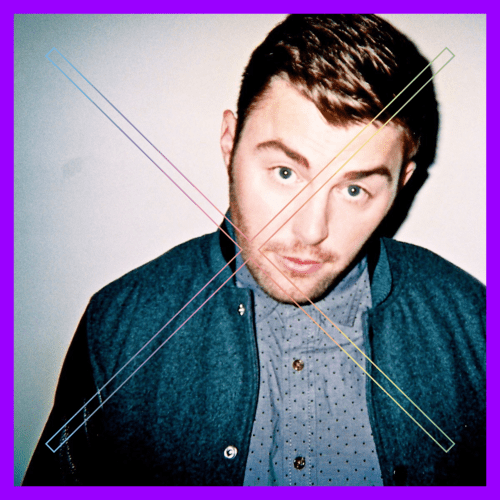 BY OCCUPY THE DISCO / RU BHATT 
L.A.'s Goldroom (Josh Legg) stays true to form with his latest single, 'Till Sunrise.' Legg's lush production provides a glistening backdrop for Mammals' dreamy vocals, creating an almost perfect tune to enjoy these last few days of summer.
 In an unorthodox move, Legg also released the vocal stems for 'Till Sunrise' a few days before premiering the actual track, in an effort to induce even more creativity among remix producers. We're looking forward to hearing those different iterations, and thereby extending our summers, as well.
'Till Sunrise' sets the stage for today's playlist, which is chock-full of summery tunes. Listen AFTER THE JUMP…
Sweden's pop duo Say Lou Lou teams up with fellow countryman Lindstrøm for 'Games for Girls,' an effervescent nu disco gem that will reportedly be on their next album, Lucid Dreaming.
UK's Florrie is no stranger to this column, nor is the intergalactic DJ and producer known as Moon Boots. Both forces combine to raise the track to supernal heights with bubbling synths and ethereal vocals.
Munk's piano-laden 'Happiness Juice' is given the signature Satin Jackets treatment which adds to its lounge-like appeal.
New York's Tom of Finland (not to be confused by the graphic artist of the same name) has quietly been releasing disco mixes for the past few years. His latest edit of Grover Washington's 'Summer Song' speeds up the original but maintains it's soulful vibe.
Prins Thomas' DiscoMix of Lana Del Rey's 'Ultraviolence' follows suit with his mixes for La Roux and Holy Ghost!, showing off both mainstream prowess and that Lana's vocals are a remixer's dream.
Poolside's Stir It Up Mixtape has been on heavy rotation in my Fire Island house, and they have now just released the opening track, 'Jamaica Running,' as a free download. As expected, the song's calypso drums and sun-drenched synths give it a fun Caribbean vibe.
Sebastian Tellier and dreamwave disco house go hand in hand, and the Hercules and Love Affair remix of his latest maintains that languid summer feel but still providing just enough edge that we've come to expect from HALA's Andy Butler.
Tensnake's smooth collaboration with Jacques Lu Cont (née Stuart Price of Confessions on a Dance Floor & Aphrodite fame) gets a staccato, drum-filled remix by Montreal's Katrynada.
Kindness's 'World Restart' is the lead track from his highly anticipated upcoming album, which features artists such as Robyn, Blood Orange, and Janet Jackson-producers Jimmy Jam and Terry Lewis. The track is sublime and is a promising sign of things to come.
WEEKEND CALENDAR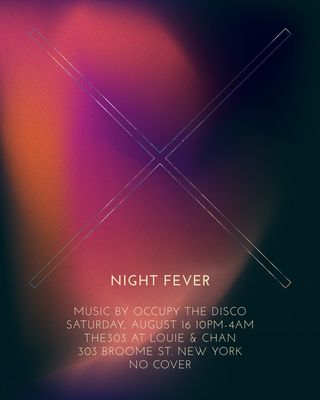 This Saturday we invite you to descend downtown with us for Night Fever, our new Saturday monthly residency at the303, SoHo's clandestine dance den. We're turning up the heat and bringing the beats, all you have to do is come with a friendly attitude and a curiosity to experience new sounds. As always, there's no line, no cover and no fuss. Just great music and great people. Come get sexy with us on the dance floor. Check out more details on our site or RSVP on Facebook.
OCCUPY THE DISCO (OXD) curates and recommends music events to the gay community in NYC—in an effort to move the focus of the nightlife scene beyond the promoter and venue and to the music itself. OXD's goal is to educate, entertain, engage and empower the gay audience to reclaim their ability to question and experience the unknown. The OXD Mirror will serve to showcase tunes that are definitely off-the-beaten-path but rightfully deserve the attention of the gay ear. 
This week's post was written and curated by Ru Bhatt. Check out more of his music picks on his podcast, The Ru-Mix and on Made In Brazil. 
Be sure to check out these tracks and more on our Spotify Playlist. For more information on OXD, check out our website and accompanying blog at www.occupythedisco.com, like us on Facebook, or follow us on Twitter: @OccupyTheDisco.