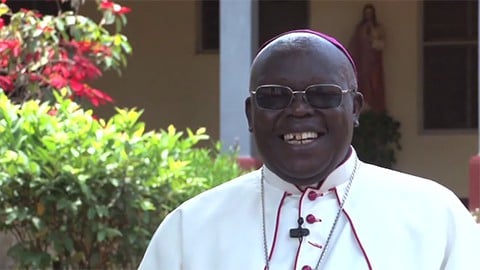 Ugandan Archbishop John Baptist Odama has reportedly spoken out about the plight of homosexuals in his home country, according to Metro Weekly. Following the overturning of Uganda's controversial anti-gay bill, many Ugandans are eager to move forward on further discriminatory legislation. The archbishop supports such an initiative, but recently told The Daily Reporter:
"People should not take the laws into their hands and harm homosexuals, since they are also human beings though with different sexual feelings."
It is encouraging that a public official should speak out vehemently against anti-LGBT violence, though his support for a a new anti-gay bill counteracts much of the good will.