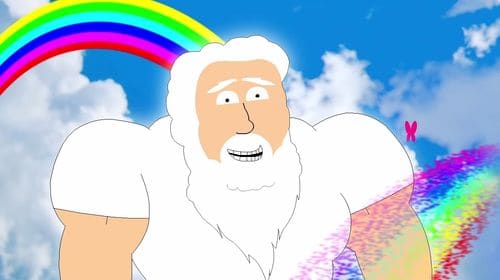 God loves gays. It's true. And tight white tees. You probably wouldn't know given the hate spewed by the funeral-protesting Westboro Baptist Church, which is exactly why God, well, God's representatives over at Facebook, have started a campaign to create "God Loves Gays" billboards. The goal? Spread a positive message of support in Westboro's hometown of Topeka, Kansas. Over $40,000 have been donated thus far and you can help spread the love even further.
Gay Star News reports:
'God's' followers pledged the funds in just ten days, and 'God' now plans to buy more billboards with the message that 'God loves gays' in other parts of the United States if he can raise further funds.
Supporters will be rewarded with bumper stickers, limited edition t-shirts and posters saying 'God loves gay' signed by 'God' himself.
Around 1,200 people pledged to fund the campaign with donations of between $1 and $75 for the total package of rewards.
Head over to God's crowdfunding page to donate now!
And check out a fun message, straight from the man himself, AFTER THE JUMP…