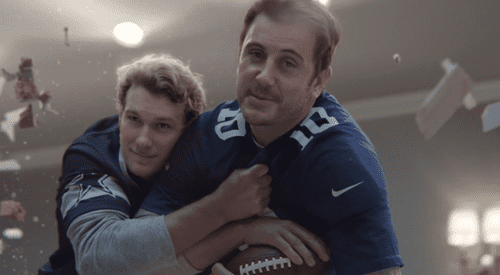 During last night's NFL Kickoff matchup between the Green Bay Packers and Seattle Seahawks, DirecTV aired a commercial that featured a gay couple discussing their football rivalry. 
"Chris and I have a friendly rivalry: Giants-Cowboys. You know the deal. … Sure, we still argue sometimes. But we're just like any couple, really."
Watch, AFTER THE JUMP…
And with Michael Sam officially signing the Dallas Cowboys this week – it looks like Chris will have one more thing to look forward to this football season.