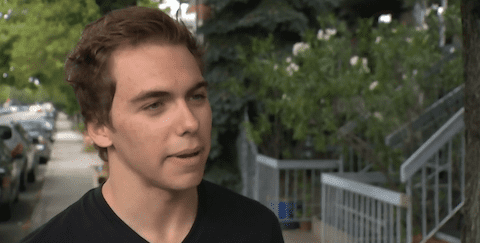 Gabriel Dion was at the Saint-Sulpice bar last Friday to celebrate the initiations into the med faculty for the University of Montreal, and like other celebrants he got a little tipsy and made out with someone. In his case, it was another man, whom he retreated with into a stairwell. Even though the two men made efforts to be discreet in their behavior, a security guard was alerted to them and escorted them from the bar, not even allowing them to return inside to collect their belongings. The bouncer told them that they had done something stupid, which Dion interpreted as the bar throwing the two of them out for being gay and presuming that because they were gay they would eventually try to have sex in the stairwell.
The bar owner Maurice Bourassa responded to Dion's circumstances by saying that the security guard found them in a more compromising position than just making out, saying:
We can kiss, no matter the sexual orientation. But once we've become horizontal, I believe there we have some limits.
He also asserts that the stairwell the men were making out in was a fire escape, which is against fire department regulations. Bourassa ensures that there is no homophobia in his bar and that gay men and women are, and have always been welcome.