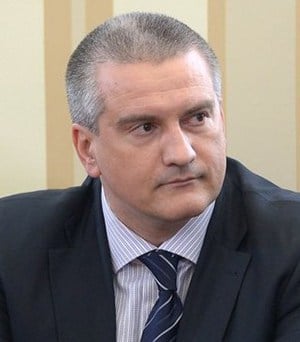 Sergey Aksyonov, Crimea's de facto Prime Minister since its annexation by Russia in March, commented during a government session Tuesday that sexual minorities "have no chance" in Crimea and "we in Crimea do not need such people." Radio Free Europe reports:
Aksyonov said that if gays tried to hold public gatherings, "our police and self-defense forces will react immediately and in three minutes will explain to them what kind of sexual orientation they should stick to."
He said Crimean children should be brought up with a "positive attitude to family and traditional values."
Shortly after Russia annexed Crimea from Ukraine in a referendum that was largely denounced in the west, LGBT Crimeans came under the jurisdiction of Russia's anti-gay propaganda law passed last year, causing fear and consternation on the peninsula among the LGBT community.