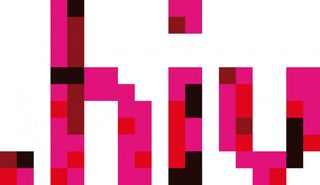 dotHIV is the charitable top level domain that wants to generate funding for groups fighting HIV one click at a time. The "Digital Red Ribbon", as the Berlin-based organization describes it, is designed to draw money from the Internet Corporation for Assigned Names and Numbers (ICANN) based on the number of clicks directed at domain addresses ending in ".hiv." Every click generates a donation of 0.1¢ drawn directly from the $17/month registry fees that domain administrators pay for the ownership of their specific .hiv website.
"Imagine simply using .HIV as you use .COM. Each time you visit website.HIV, buy a ticket on movies.HIV, or shop at store.HIV, a small donation would reach HIV and AIDS projects," explained co-founder of dotHIV and CEO of the TLD dotHIV Registry Carolin Silbernagl in a press release.
Silbernagl envisions major brands with a  demonstrated interest in raising awareness in the fight against HIV, like those involved in Product(RED), using dotHIV to generate money even when products aren't actually purchased. Rather than creating entire websites that would exist in connection to a .hiv top level domain, administrators would be able to have the .hiv address immediately redirect a web browser to their primary domain to the same donation-creating effect.
dotHIV opened registration up to brands last week and saw immediate adoption from a number of high-traffic websites. Amazon, Instagram, tumblr, and LinkedIn have reportedly registered their respective .hiv domains, joining thjnk.hiv, a collaborative domain shared by POZ magazine and the German ad agency thjnk.
"Worldwide, approximately 35 million people are living with HIV. Worldwide, 2.5 billion people use the Internet – .hiv unites them all." said Ina von Rosenstiel, dotHIV's managing director. "Companies and organizations over the world can use .hiv as their 'Digital Red Ribbon,' as a symbol of solidarity and one that contributes to organizations helping people living with HIV."
Watch dotHIV's introductory explainer video, AFTER THE JUMP…