Daniel Pierce, the Georgia teen who recorded disturbing video of his family's abhorrent and violent reaction to his sexuality during a "pray the gay away" intervention last month, has stopped taking donations to his GoFundMe page and has now asked that supporters instead contribute to Atlanta's Lost-n-Found Youth, a nonprofit organization that helps transition homeless LGBT young people into a permanent living situation.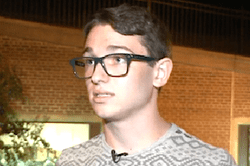 Pierce's update to his GoFundMe page:
I've asked my friends to discontinue donations to the GoFundMe page, but if you would still like to give money and help the LGBTQ youth homeless crisis, please visit the Lost-n-Found Youth website at www.Lost-n-Found.org for more information on how you can make a difference for the many other kids in the world like me.
The GoFundMe page was set up to cover Pierce's living everyday expenses and has raised almost $94,000. Pierce has already donated a good chunk of that money to Lost-n-Found Youth.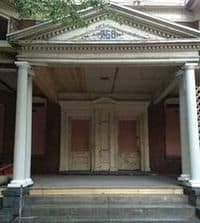 Lost-n-Found Youth is currently in the middle of a campaign with a goal of raising $500,000 to support the renovation of a building that would become the groups new home in 2015. The 100-year-old building in Atlanta would provide 18 homelss youth a place to live for up three months.
Watch a CBS46 news report about Pierce and Lost-n-Found Youth's renovation efforts, AFTER THE JUMP.
Once Pierce's family learned that he had published the video of their confrontation on YouTube, they left him a voicemail message asking him to remove it from the website. Since the video (also AFTER THE JUMP) was posted less than two weeks ago, it has garnered nearly 6 million views.