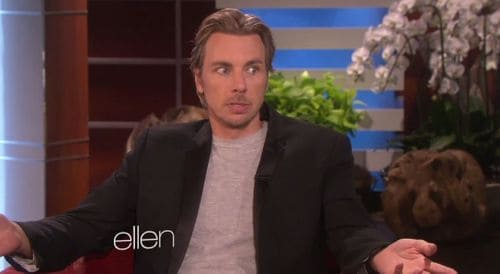 Dax Shepard sat down with Ellen earlier this week to chat about his newly released comedy-drama film This is Where I Leave You. While there, he also shared his deep and profound love for Brad Pitt – whose beauty seemingly transcends our mortal world.
"He is an angel," Shepard declared. "This is someone that has fallen from the stars and occasionally treats us to his image on these flickering pictures on the silver screen."
Watch, AFTER THE JUMP…
This Is Where I Leave You starring Jason Bateman, Tina Fey, Adam Driver, Rose Bryne, Timothy Olyphant, Dax Shepard and Jane Fonda is in theaters now. You can catch a trailer of the film AFTER THE JUMP too.