Edmund White and Michael Carroll talk about their relationship, experience writing gay fiction: "It's a very intense, very invested group of readers," White said. "Gay life is this object out there that's waiting to be written about. A lot of people think we've exhausted all the themes of gay fiction, but we've just barely touched on them."

David Beckham shows off his ink for "AnOther Man."

Mr. Gay India hopes to improve attitudes towards LGBT people in India by going on reality TV show: "I think I can sensitise the people about my community by being the face of [the] LGBT community."

Chelsea Handler coming to Netflix October 10. 

Vince Vaugh will be joining Collin Farrell on season 2 of True Detective. 

Gay man's 22 year-old letter coming out to his ex-marine father goes viral. 

Happy Bi Visibility Day!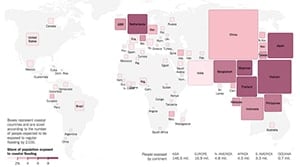 NYT looks at the flooding risk from climate change, country by country.

John Malkovich recreates stunning portraits throughout history.

Liam Hemsworth takes his beard and his biceps for a stroll.
Two Britney Spears demos leak. 

Egypt: activists urge show of support for LGBT rights by posting to social media on September 24 and 25 to "protest the recent, massive wave of brutal repression of LGBT people." Use the hashtag #stopjailinggays.

Police say 3 people, including gunman, killed in shooting at a UPS facility in Alabama: "A man wearing his work uniform started shooting at his former colleagues inside a UPS sorting facility in Alabama a day after he was fired from the company, killing a supervisor and another employee before committing suicide, police said Tuesday."

Israel shoots down Syrian warplane over Golan Heights, a long contested region between Syria and Israel.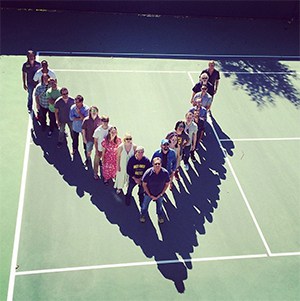 The Mighty Ducks reunite.

Taken down like a domino: epic domino montage in reverse.

U.S. forecasts more than 500,000 Ebola cases in West Africa by January.

Leonardo DiCaprio delivers impassioned speech at UN Climate Summit: "We only get one planet. Humankind must become accountable on a massive scale for the wanton destruction of our collective home. Protecting our future on this planet depends on the conscious evolution of our species."

Needed: Fall Boyfriends.

Prince Harry hugs it out with sick 4 year-old child. Hearts everywhere burst.