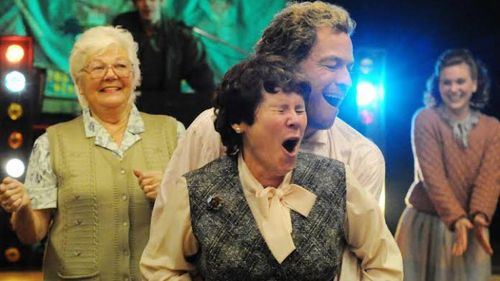 You'll feel like dancing, too. "Pride" is the year's most adorable movie.  
Truth is stranger-than-fiction and also often gayer. The new feature PRIDE dramatizes a largely unknown historical anecdote from the bitter year-long miner's strike in Thatcher-era Britain when a group of gay activists fundraised for the miners. This alliance is at first an awkward tense match but it eventually finds heartwarming pockets of oxygen when these two unlikely groups are breathing the same air.
It begins with a handful of gay activists ("and lesbian!" their only female member interjects with a small wave in a recurring joke), notice a sudden decline in police bullying in their neighborhood. They make the connection: the conservative government has a new minority to scapegoat. They form a group called LGSM "Lesbians and Gays for the Striking Miners" to help the people suffering without paychecks for months on end — a byproduct of Margaret Thatcher's war against the unions.
At first, though, these gay heroes can't even find a miner's group that will take their money in this cross culture dramedy. MORE AFTER THE JUMP…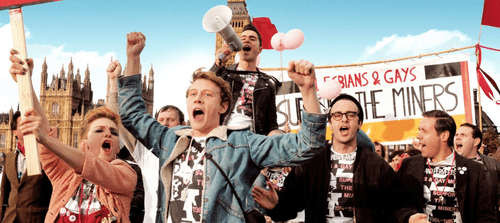 It's the 80s and homophobia is still widely felt and officially endorsed. The movie is framed by two gay pride marches, the first coinciding with the 20th birthday of the youngest character Joe (George MacKay). He's still closeted and living with mum and dad, and our proxy for entering the march and thus the world of this movie. You could argue that Joe is the main character, albeit an initially passive one, but in truth it's an ensemble movie, jumping nimbly between a dozen or so characters. If Joe is our passive lead, Mark (Ben Schnetzer) is his active counterpart, a tireless activist who is just crazy enough to get this movement going, and energize other people to join in as you can see in this clip from very early in the film, below.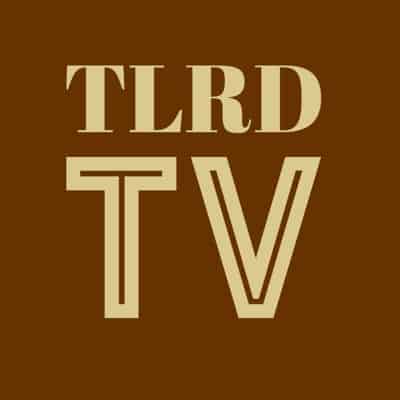 Despite the year long time frame and a ton of characters, the movie feels relatively fleet-footed at 2 hours. Director Matthew Warchus (who will adapt the Broadway musical Matilda next) and screenwriter Stephen Beresford, don't waste any of those minutes. Pride is packed with ideas about community, solidarity, politics, inner life, and fear. And, we should add, pride itself – that glorious noun that unfortunately makes this adorable but tough-minded and scrappy movie sound way more generic than it actually is.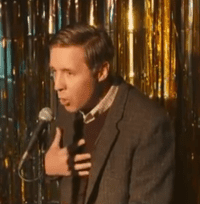 It helps that the cast is uniformly strong. There are familiar faces doing great work: pint-size powerhouse Imelda Staunton, grounds her cartoon mode in truth; Bill Nighy is more subdued than usual which is absolutely the right decision for his character; Paddy Considine is engaging as the open minded workers rep; and Dominic West has fun, but doesn't condescend while doing that flamboyant "I'm playing gay!" mode. Most of the faces are wonderfully new (to US viewers at least) which helps us to buy into the reality as presented. That reality is gritty and poverty stricken but it's also as fabulous as we like our gay movies to be. You know a movie is working for you when its most undoubtedly embellished moment, an impromptu disco performance in a miner's hall, is applauded by the hundreds of manly beer-guzzling miners who've previously been giving our gays dirty looks.
One reason the movie moves so well, disco dancing aside, is that despite an abundance of characters with their own stories and arcs – we get to know a half dozen characters on both the mining and the LGBT community – what the movie gives us is not elaborate subplots so much as brief anecdotal observations through skillful (and quotable!) dialogue, suggestions of subplots really, from their lives outside of this fundraising and political fight.
If that weren't enough of an achievement Bereseford's great screenplay also manages to weave in ripples of devastation and panic from AIDS in the 1980s, Thatcher-era hatred and cruelty (a belated riposte to the unfortunate side effect of celebrating that Iron Lady so that Meryl Streep could get a third Oscar), as well as shockingly familiar, beautifully handled scenes about coming out via Joe's journey. Some of the character beats are predictable and might well dovetail a little too tidily with each other (we get, for example, two nail-biting scenes with a gay man and his mom which play like before and after twin-scenes separated by 15 years). But, again, why quibble? When a movie's heart is so present and it's so good at entertaining us while also reminding us that the political and personal, in conversation with each other, shape our lives, you just want to hug it. And then quote it ("Where are my lesbians?!?" will be a favorite) and see it again.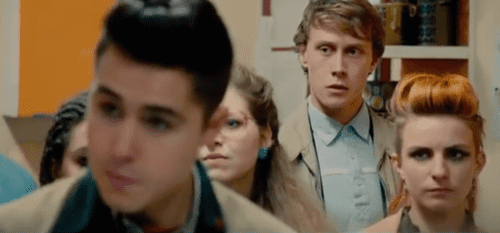 Pride would be looking at a major sleeper hit status in the States if this were still the 1990s when such things still happened to comedies from overseas (think The Full Montys and the Priscillas of the world). Instead it's destined to be one of those movies that people discover after the fact, watching it repeatedly on cable and instant watch services of the future until it's one of their favorites and they convince themselves that they were early adopters. But why wait when you can be part of the first wave cheering on its unlikely success?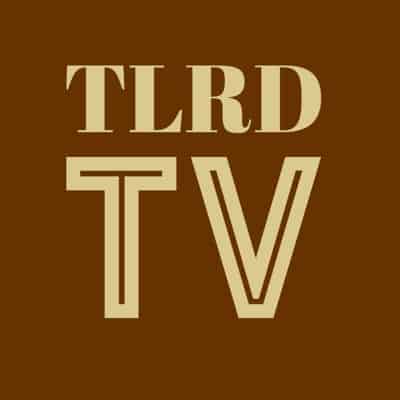 Nathaniel Rogers would live in the movie theater but for the poor internet reception. He blogs daily at the Film Experience. Follow him on Twitter @nathanielr.