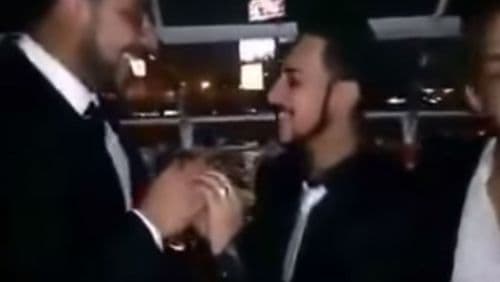 Egyptian authorities have arrested nine men on charges of inciting debauchery and undermining public morals for appearing in a video purporting to show the country's first gay marriage, Reunters reports:
The footage, which was posted on YouTube, appears to show a group of men celebrating a gay wedding on a Nile riverboat.
The public prosecutor's office said in a statement late on Saturday the party took place in April but the footage went viral in August, causing the police to take action to identify the men.
The statement said the images were "humiliating, regrettable and would anger God," concluding that they constituted a criminal act and would be investigated.
Watch the alleged 'gay marriage' video, AFTER THE JUMP…
AFP adds:
Prosecutors have also ordered "medical tests" of the men –  a longstanding practice in Egypt to allegedly identify homosexuals that has been denounced by human rights groups. 
Back in April, we reported on gays in Egypt observing increased rates of arrests by government officials.