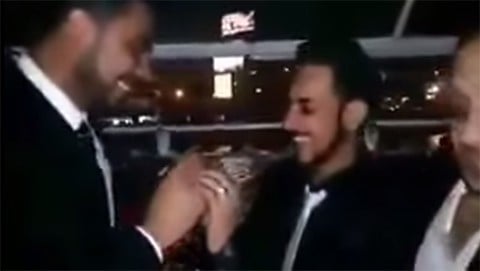 Following the arrest of nine men for a 'gay marriage' Internet video, Egypt's Forensic Medicine Authority have found the men are "not homosexuals."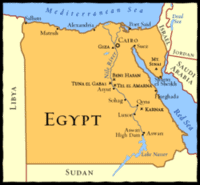 As forensics spokesman Dr. Hisham Abdel Hamid put it in a surreal-sounding statement to CairoScene, "The men tested negative for homosexuality."
This is not the end for the men — despite the evidence in their favor, their ultimate fate remains unsure. Said Dr. Hamid: "What happens next is up to the judicial process." The men are being charged with "inciting debauchery," and it's difficult to say how these test results may impact the charge — it seems it'd be entirely possible to "incite debauchery" as a heterosexual.
Daily News Egypt reports it's not uncommon for suspected Egyptian homosexuals to undergo medical tests that determine whether they are "habitual" homosexuals — the language used in other cases similar to this one.
The 'wedding video' incident is the latest in a series of crackdowns on homosexuality by the Egyptian government.
Interestingly, Egyptian law does not explicitly forbid homosexuality. However, the recent crackdowns accuse the suspects of "violating the teachings of religion and public morals."
You can watch what is reportedly the video in question titled "Egypt's first gay marriage", AFTER THE JUMP…