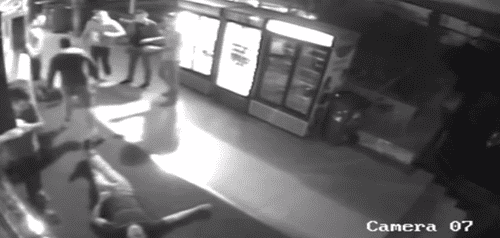 Following the brutal attack on a German gay rights activist in Belgrade, Europeans have turned their attention to gay rights in Serbia, expressing concerns about the upcoming Belgrade Pride March. Serbians have struggled putting the event together each year since the first ever parade in 2000 due to aggressive anti-gay protesters. In recent years, the parade has been cancelled or banned mutiple times due to concerns of anti-gay violence. In fact, the parade has been cancelled every year since 2010.
There is new hope for Serbians looking for a Pride March. The European Union is presently considering incorporating Serbia, but officials have said that human rights concerns is the primary reason Serbia could be denied. This may create new incentive for the Serbian government to work harder at civil rights problems.
Buzzfeed has a quote from Terry Reintke, a member of the European Parliament from Germany, who was in attendance at the same conference as the man who was beaten. Said Reintke:
This incident is again a strong sign that there is a major problem inside of Serbia with violence, hate crimes, and should be taken as a starting point … to address this much more [forcefully] from the side of the Serbian government.
Bjorn Van Roozendaal, program director for International Lesbian and Gay Association's European division expressed a similar sentiment, saying:
The way that we look at it … based on this incident, it is the time for the Serbian government to indicate that they stand up to violence and protect minorities
Time well tell, but if this year's Pride March is held, it could be a positive turning point. Not just for LGBT Serbians, but also for the nation of Serbia in toto.
ICYMI: footage of the German activist's attack AFTER THE JUMP. Warning: violence.