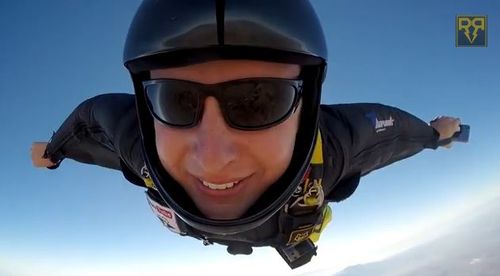 YouTube user RatedRR recently decided he wanted to test the strength of Apple's latest product, the iPhone 6 Plus. Why not go to extremes then? After jumping from a plane in a wingsuit, RatedRR simply lets the phone go…at 7,000 feet! Using the Find My iPhone app, and an attached GPS, RatedRR tracks down the device and, according to Sploid…
…it survived! The phone's screen was cracked but it was still in working order. Find My iPhone pinged RatedRR to the location and the iPhone lodged itself into the ground in a miniature crater. I guess this video proves that iPhones survive drops from 7 inches off the ground to 7,000 feet in the air all the same: a cracked screen.
Incredible. Don't try this at home.
Watch the iPhone plunge, AFTER THE JUMP…