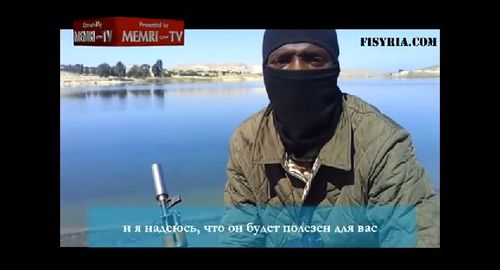 The Islamic State of Iraq and The Levant, the unrecognized jihadist terrorist group operating Iraq and Syria, has made effective use of social media to disseminate its propagandistic messages. Since August the extremist group has released videos depicting the beheadings of James Foley and Steven Sotloff, two American journalists as well as David C. Haines, a British aid worker.
The organization has consistently released videos encouraging its members to remain steadfast to the ISIL cause and remain wary of danger "kafir," Western infidel, influences like drug dealers, pedophiles, and gay people. The West and non-Muslim countries, an ISIL fundamentalist claims in one of the group's more recent videos, is targeting Muslim children.
"If you have family in these kafir countries, what is gonna happen most probably? You don't have control of your children. Maybe in some of the countries it is a must for you to put your children in the kafir schools, and who's gonna teach your children? It's gonna be maybe a gay, maybe a drug dealer, maybe a pedophile, you know? So it's very important for you to protect your children from these animals, from these dirty people, Allah says that they are the worst of creatures."
Initial reports claimed that the masked ISIL fighter speaking in the video was a disaffected Arsenal soccer player who had left his life in Portugal to pursue ISIL's cause. British intelligence subsequently identified the man as Celso Rodrigues da Costa, a 29 year old man from Portugal who had moved to England to pursue his studies.
"[ISIL] is recognized by no government, nor the people it subjugates," President Obama said during a speech explaining the US's plan to combat the terrorist group. "ISIL is a terrorist organization, pure and simple. And it has no vision other than the slaughter of all who stand in its way."
Watch footage of ISIL-supporter Celso Rodrigues da Costa's call to beware of gay people AFTER THE JUMP…