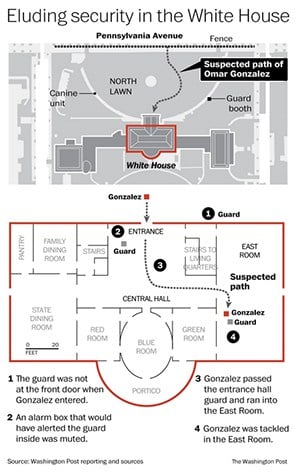 White House fence-jumper made it further into 1600 Pennsylvania than was previously known. The Washington Post: "Secret Service officials had earlier said he was quickly detained at the main entry. Agency spokesman Edwin Donovan said the office is not commenting during the ongoing investigation of the incident. Breaches of the White House fence have become more common, but most jumpers are tackled by Secret Service officers guarding the complex before they get even a third of the way across the lawn. Gonzalez is the first person known to have jumped the fence and made it inside the executive mansion."

Netflix will release sequel to Crouching Tiger, Hidden Dragon same day as in theaters.

Micorsoft skips Windows 9, goes straight to Windows 10 instead.

Michael Phelps has received his second DUI. The previous arrest came in 2004.

The UK has launched its own airstrikes against ISIS.

Two school shootings in one day: one in Louisville, KY and one in Albemarle, NC.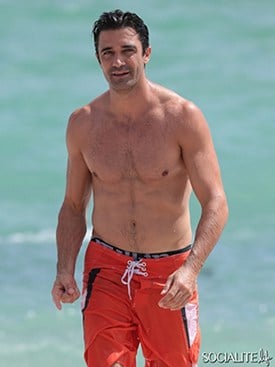 In case you're already starting to miss summer, here's Gilles Marini at the beach.

No news from SCOTUS today on its consideration of same-sex marriage cases. 

Meet the cat that loves getting vacuumed. 

The trailer for Paul Thomas Anderson's new film, Inherent Vice, is here. 

New consent law in California seeks to crackdown on sexual assault on the state's campuses: "Under the California law, signed by Gov. Jerry Brown on Sunday night, colleges must require "affirmative, conscious and voluntary agreement to engage in sexual activity," which can be verbal or communicated through actions. Consent to one kind of contact cannot be taken to mean consent to another. So an encounter that progresses from kissing to intercourse would require not one go-ahead but several."

Channing Tatum is hard at work on Magic Mike XXL. But makes sure to take some time to hit the beach with the family.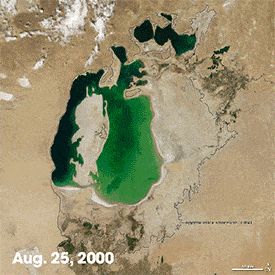 NASA satellite imagery shows how in the last 14 years "one of the world's largest inland bodies of water, the Aral Sea in Central Asia, has almost completely dried up and disappeared."

Viagra ads to target women for the first time. 

Photograph of a young Oscar Wilde to go up for auction. 

Steamship wreck from 1926 discovered in Lake Ontario. 

Tony Blair says it's almost impossible to discuss gay rights with anti-gay leaders from around the globe: "It's just a huge gulf at the moment", Mr Blair said of places like Liberia, where he has advised President Ellen Johnson Sirleaf, who last year defended banning "voluntary sodomy". "I think it will in time diminish. But it's a debate that in some parts of the world is literally impossible to have. Now I can do what I can whenever I can. There was a moment in time when it looked as if Rwanda was going to pass legislation in their Parliament – and fortunately the President actually intervened, and myself and others gave the case very strongly as to why this legislation was a bad idea. You can do what you can, but I'm sure in time this will change. But at the moment it's very difficult."