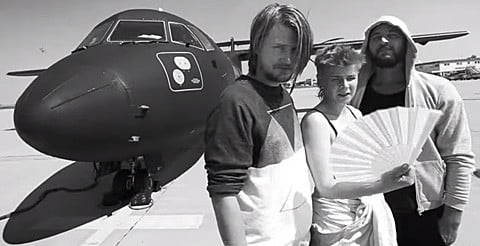 Röyksopp and Robyn's austere, haunting collaboration "Monument", delivered earlier this year, is given a remix called "The Inevitable End Version" by the duo, who say their upcoming album (with the same name as the remix) will be their last.
The video for the remix features the Norwegian pair performing in concert with Robyn.
Said the duo: "We feel like this is a goodbye to the traditional album format. In our consecutive run of albums, we have been able to say what we want to say and do what we want to do with the LP. We're not going to stop making music, but the album format as such, this is the last thing from us… "
This remixed version of the track will be a part of it, as will "Skulls", a new track which they previewed yesterday as well.
Check it all out, AFTER THE JUMP…