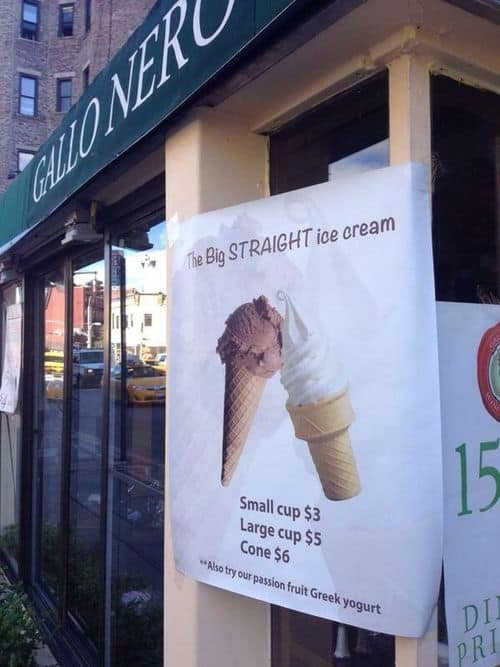 Gallo Nero, a NYC restaurant down the street from the West Village's well-known Big Gay Ice Cream shop, has removed a sign from its window advertising 'Big STRAIGHT Ice Cream' after it was brought to the neighborhood's and the internet's attention.
AMNY reports that the manager at Gallo Nero, which had responded earlier this week to the controversy with the statement "No statement. We are letting New York City speak on our behalf," is now speaking on the restaurant's behalf.
Says the manager now: "No, no, no more straight ice cream here. It doesn't work in the West Village. Gay and proud."