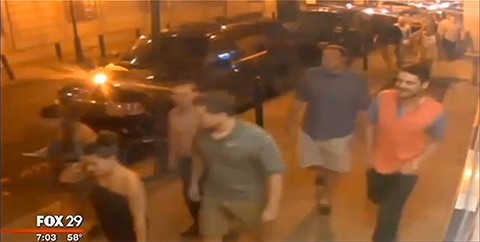 As we reported earlier, the group charged with assaulting a gay couple in Center City, Philadelphia last Thursday won't be charged with a hate crime because sexual orientation is not included in the state's hate crime statutes.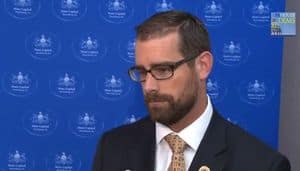 But Pennsylvania Rep. Brian Sims tellsVictor Fiorillo at Philly Mag that he'll bring the victims to the state legislature to try and get a hate crime bill passed that was introduced during the 2013 session.
Sims says that he hasn't yet spoken with the victims of last week's Center City attack of two gay men, simply because he's been told that they need time to heal. "I want them speaking with victims' advocates right now, not with me over policy," he explains. "But we'll find the time. I have to make sure that something comes of this, not just that I'm pissed off."
The bill would add gender identity, sexual orientation, and physical and mental disability to the state's hate crime law.
Hopefully this incident has awakened the public and lawmakers of the need for such additions.