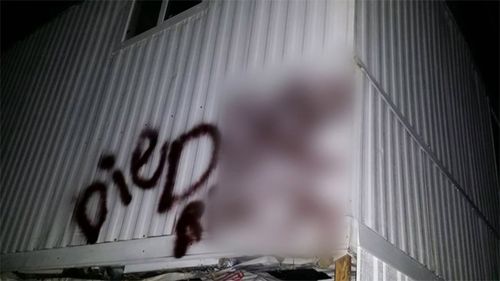 A grandmother in Rainier, Oregon had a hateful gay slur painted on the side of her home and says it's just the latest incident of targeted harassment she has faced since the park she lives in hired a new property manager.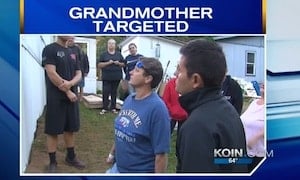 KOIN reports that Melanie Powell has been living out and proud (with a rainbow flag outside her home) at the same trailer park for 25 years without any trouble but when a new property manager was hired she suddenly felt threatened.
Powell began receiving repair notices for her roof, porch, and paint, and was subjected to harassment from the new manager Maureena Schmaing, KOIN adds:
"I'm tired of being yelled at, screamed at, vulgar language, being accused of doing stuff we are not doing," said Powell.
Several of Powell's neighbors, including William Pierce, said they haven't had any problems with the new property manager and that all focus seems to be on Powell. Neighbors believe they may be targeting Powell because she is gay.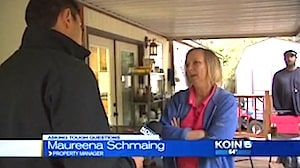 "I've watched it enough where I had to come down here myself and stop the manager from yelling at her the way she was," said Pierce.
When confronted, the park's manager…denied she was targeting Powell because of her sexual orientation. "I'm a landlord. I follow the Manufacturing Housing Oregon Law, and I follow all the Title 10 Law with any park site I manage," said Schmaing.
It's unclear who is behind the hateful graffiti.
Watch, AFTER THE JUMP…