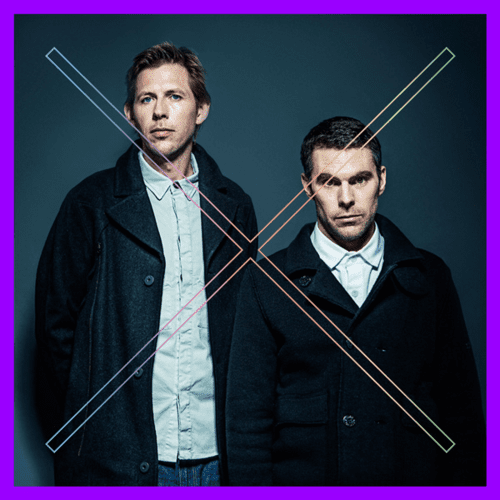 BY OCCUPY THE DISCO / TAD HAES
Groove Armada: 'Rescue Me'
Groove Armada has been around for nearly 20 years now and they still churn out instant classics at a rate most producers would only dream of. They've come a long way since the 90s, with an evolving sound that so far has been influenced by house, jazz, dub, pop, R&B, trip-hop and drum'n'bass.
2014 has been a prolific year for the British duo with the release of three EPs so far, including their latest Stairwell Felonies out now on Get Physical. The smash opener 'Rescue Me' brings back memories of old-time warehouse parties with its soulful elements, strong build-ups and ethereal breaks.  
British duo Zero 7 also continues to update their sound, who burst onto the scene in the early 2000s with their beautiful, ambient album Simple Things. 'Take Me Away,' taken from their latest Simple Science EP features vocals by Only Girl and reminds me of their classic collaborations with Sia. It may start off pop-ish, but it soon grows into a trippy track that demands you to move. 
Critically acclaimed Leeds-based duo Audiojack debuted 'Traction,' a fast-paced tech house track filled with heavy bass and rich synths that make for a powerful late night banger.
Pional
's newest release, 'It's All Over,' was re-worked by long time collaborator
John Talabot
and the resulting dark, immersive track can be
downloaded for free here
.
Daniel Avery's debut masterpiece from 2013 Drone Logic doesn't seem to ever run out of juice. A second set of remixes of the excellent 'All I Need' is out and includes an epic reinterpretation by Roman Flügel.
In preparation for their upcoming full length work out September 16 on DFA Records, The Juan Maclean teases us with 'A Simple  Design,' a vocal-driven house track that is true to form for the duo's style with the usual synths and infectious bass lines.
Another DFA favorite and OXD Mirror staple,
Shit Robot
released 'Do It (Right),' an ode to classic Chicago house with a
very cute tribute video
that includes familiar artwork from many classic house labels.
Lidell Townsell
, who is responsible for the vocals, also remixed the track, adding a piano and string element that make it sweeter and hopeful-sounding, in contrast with the raw beats from the original.
OCCUPY THE DISCO (OXD) curates and recommends music events to the gay community in NYC—in an effort to move the focus of the nightlife scene beyond the promoter and venue and to the music itself. OXD's goal is to educate, entertain, engage and empower the gay audience to reclaim their ability to question and experience the unknown. The OXD Mirror will serve to showcase tunes that are definitely off-the-beaten-path but rightfully deserve the attention of the gay ear.
Follow us on Spotify!  Subscribe to our 'As Seen on Towleroad Playlist to listen to tracks posted from past weeks. For more information on OXD, check out our website and accompanying blog at www.occupythedisco.com, like us on Facebook, or follow us on Twitter: @OccupyTheDisco.