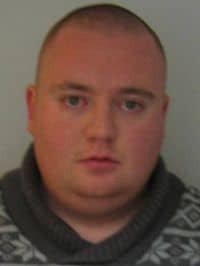 A paramedic from Hertfordshire, England who claimed to be gay to befriend women before sexually assaulting his female victims has been convicted and will serve 12 years in prison, The Advertiser reports:
York Road resident Christopher Bridger, 25, was convicted of the five offences at Guildford Crown Court on July 30 this year following a 13-day trial.
In a statement, the police said that Bridger was a "sexual predator" who gained women's confidence by pretending to be gay before committing his offences.
The Daily Mail adds:
Following an internal NHS inquiry, Surrey Police arrested Bridger in January 2013 and he denied any involvement, telling detectives that he was a gay man who had been in several same sex relationships.
He had been separately arrested by the Metropolitan Police and questioned in relation to the allegations while he was a student paramedic.
Bridger did admit having sex with his rape victim but claimed that it was consensual and an experience 'that confirmed I am gay.' […]
Describing impact statements written by Bridger's victims, prosecutor Caroline Carberry said: 'The overwhelming feeling of the victims in this case are those of disbelief, self-doubt, guilt, shame and a very real sense of betrayal by someone they trusted.