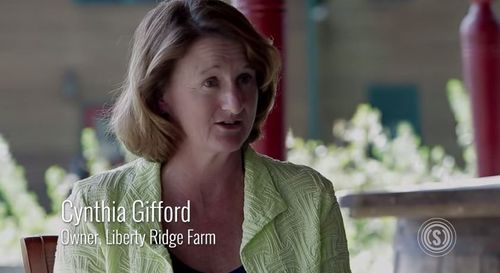 The owners of Liberty Ridge, the wedding venue fined $13,000 by the New York State Division of Human Rights last month for refusing to allow a same-sex couple access to the facilities, are speaking out about the case in a new video for the conservative publication The Daily Signal.
Said Cynthia Gifford:
"We have hired homosexuals. We have hosted parties for same-sex couples. That's not the issue here. The issue is back to our freedom of religion – of our core values…We're not hateful people. We open our doors for a certain part of the year to everyone to come and enjoy God's country that we're so blessed to live on. And in no way would we ever turn anybody away from the farm. We just believe that marriage is between a man and a woman and we don't want to hold a marriage ceremony here on our farm because the state tells us we have to."
Watch the video, AFTER THE JUMP…
[via joe.my.god]