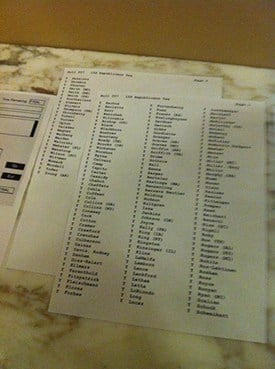 NYT: House Votes to Authorize Aid to Syrian Rebels in ISIS Fight

Zachary Quinto on James Franco's interest in gay subject matter: "My feeling about James, in particular, is that he's someone who is really interested in generating a dialogue… So I feel like putting it out there, and putting it out there in different ways, is something that's interesting and something that I don't think people should shy away from."

"Queen" Britney may be extending her stay in Vegas.

Matthew Rettenmund over at Boy Culture launches Kickstarter for Encyclopedia Madonnica: 20th Anniversary Edition: "The planned book will be a much-overdue update to 1995's Encyclopedia Madonnica, which, for years, was the literary authority on all things Madonna, featuring exhaustive A to Z entries on all of the superstar's hit albums, videos, movies and tours, not to mention her Michigan upbringing, private relationships and business deals."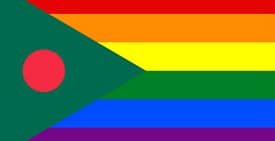 Bangladesh set to veto UN proposal that would provide rights for lesbian and gay people: "It goes against our values. Like many other countries including those Muslims and Christian, we opposed it," Bangladesh Permanent Representative to the UN Abdul Momen told the Dhaka Tribune."
Mash-up: OITNB meets The Golden Girls.

Peter Thiel slams Twitter, says there's "a lot of pot smoking going on over there."

Extended trailer for season 4 of Revenge.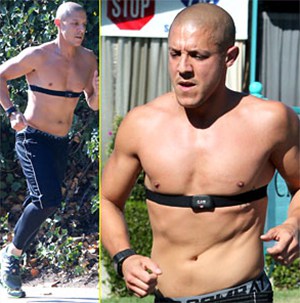 Theo Rossi from Sons of Anarchy goes for a shirtless run, provides some eye candy.
Folsom Street Fair is coming to San Francisco this weekend (and it's work unfriendly).

Lupita Nyong'o and Elmo make a cute couple.

Is The Imitation Game 'strangely shy' about Alan Turing (Benedict Cumberbatch)'s sexuality?

Apparently, the idea for AHS Freak Show came from Jessica Lange herself.

Matt Bomer cops a feel with Liv Tyler.

James McAvoy talks to Out Magazine about straight actors playing gay: "I think actors have always wanted to play those parts. They're just not so bothered now about what those roles might say about their personal lives. It's a nice wee sign of the times."

Inappropriate selfie: A Source Tells CNN That Joan Rivers' ENT Doctor Snapped A Selfie With Her During Her Throat Procedure