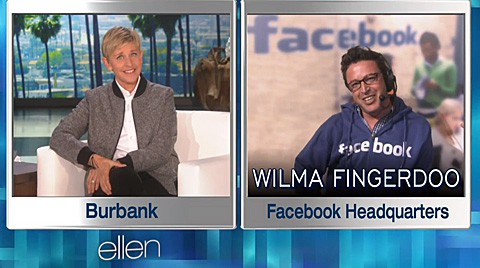 Last week we reported that Facebook changed its "real name" policy in response to outrage after the social network began to enforce rules requiring users to attach their birth names to personal pages.
Much of the anger over the policy came from drag queens, and a coalition led by Sister Roma of the Sisters of Perpetual Indulgence was instrumental in getting Facebook to change it.
Following the policy change, Facebook issued a formal apology.
Ellen DeGeneres spoke about the controversy on her show today and invited "Facebook VP Josh Blackenship" to apologize to a list of drag queens by name.
Watch it all go down, AFTER THE JUMP…