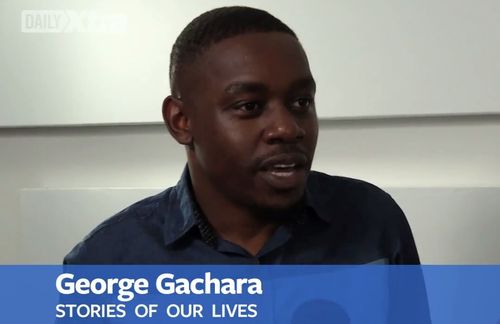 "Stuff can go wrong, but we love our country. I am not afraid to go back home…I want to go back home." When George Gachara said these words, he was convinced that he was doing the right thing by documenting the lives of LGBT Kenyans in the film Stories Of Our Lives. The movie, which premiered at the Toronto International Film Festival, is banned in Kenya based on the Films and Stage Plays Act, which Gachara was arrested for violating. Surely we can agree that the film tells an important story of an underrepresented group in the east African nation; the governing body apparently disagrees.
Daily Xtra reports:
Gachara was in Toronto recently for the film's world premiere at the Toronto International Film Festival. He and others involved in its making and promotion, who until then had been anonymous, made the daring decision to reveal their names at TIFF, in a show of solidarity with the Kenyan LGBT community…
On Oct 14, Daily Xtra talked via Skype to Jim Chuchu, the director of Stories of our Lives and a co-founder of NEST, about the ban on the film. Hours later, Gachara was arrested.
According to Nest's Facebook site, Gachara has been released on bail pending a hearing on Oct 17.
Gachara, and the filmmakers' brave actions, are in our thoughts. Most recently, the Kenyan Republican Liberty Party drafted a "stone the gays" bill in connection with "aggravated homosexuality," a continuation of anti-gay legislation already in effect there. Hopefully Gachara and the other filmmakers will not face condemnation for the movie, which was critically-acclaimed by news outlets like Indiewire:
Thankfully, this isn't a movie about "Africa's homophobia problem" that we've seen before. This is a beautiful little film about love, about humanity, about one of the many facets of what it means to be African.
Watch an interview with Gachara, AFTER THE JUMP…