Back in August, U.S. District Judge Robert L. Hinkle became the first federal judge to strike down Florida's gay marriage ban when he ordered the state to issue a new death certificate for Carol Goldwasser, naming Arlene Goldberg (her partner for 47 years) as her wife. Hinkle, however, issued a stay covering all aspects of the federal case except Goldwasser's death certificate until the Supreme Court resolved the marriage cases before it.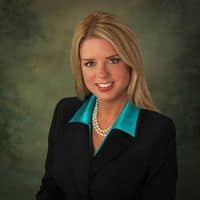 With the Supreme Court declining to take up any of the cases earlier this month, the ACLU proceeded to ask Hinkle to lift his stay on the ruling, but Florida Attorney General Pam Bondi has now filed a motion asking the stay remain in place until the case is heard by the Eleventh Circuit Court of Appeals.
The Miami Herald reports:
"This Court has already entered a limited stay after recognizing the 'substantial public interest in stable marriage laws,' and it should continue the stay until the federal appeals court can review the decision," Bondi wrote to Hinkle. "On balance, it is in the public's best interest to wait for an appellate decision before implementing an order of this significance."
The paper adds:
Howard Simon, executive director of the ACLU of Florida, responded: "This is how an Attorney General uses the law to serve an ideology and partisan politics, rather than justice."
If Hinkle lifts the stay, it is likely he would give Bondi another week to file an appeal to the U.S. Circuit Court of Appeals in Atlanta before allowing couples to marry, Simon said.
"It's disappointing that Attorney General Bondi and Gov. Rick Scott have chosen to continue to swim against the tide of inevitable history and block Florida families from having the protections that come with being married," said Daniel Tilley, the ACLU of Florida's LGBT rights staff attorney.