In what is believed to be a first for the state, a transgender high school student in Georgia has been elected to homecoming court, The Marietta Daily Journal reports: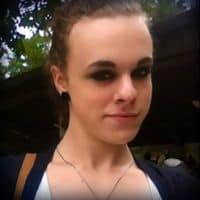 Sage Lovell, 16, was one of about 50 other girls in the junior class who were first nominated for homecoming court. The junior class then elected her and three other young women to serve on the court. She is not eligible for homecoming queen since that position is only offered to seniors.
Sage said she is excited she was chosen, and has received support from many of her classmates, who came up to her and told her they were going to vote for her.
"I'm so flattered to be representing my school, to be, like, able to, like, just represent my entire junior class," she said.
Sage's father, Joseph Lovell, has been supportive throughout her daughter's transition and plans on escorting Sage onto the football field Friday.
"It's very important for young people to be who they are and that's just the whole point of life," the computer programmer said. "It's not important for people to be what society wants but for people to be who they are, who they want. I can't make you be something that you are not and if I could, it would be something very uncomfortable for you, very sad for you and I just feel like everyone needs to have the opportunity to be who they are no matter how much someone else might not like it. You can see that all over the world and it all starts at home."
[photo via Twitter]