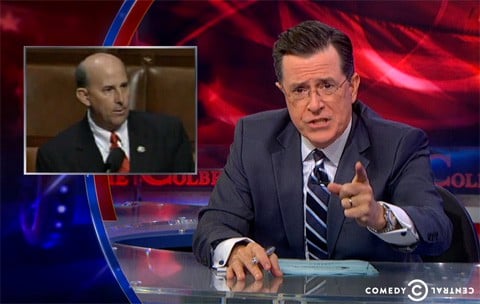 Last week, wingnut Rep. Louie Gohmert (R-TX) issued a warning about gays in the military:
"I've had people say, 'Hey, you know, there's nothing wrong with gays in the military. Look at the Greeks.' Well, you know, they did have people come along who they loved that was the same sex and would give them massages before they went into battle. But you know what, it's a different kind of fighting, it's a different kind of war and if you're sitting around getting massages all day ready to go into a big, planned battle, then you're not going to last very long."
Stephen Colbert agrees:
"Gohmert knows his history, or he may have just been watching the gay version of the film 300, by which I mean the one released in theaters."
Watch, AFTER THE JUMP…