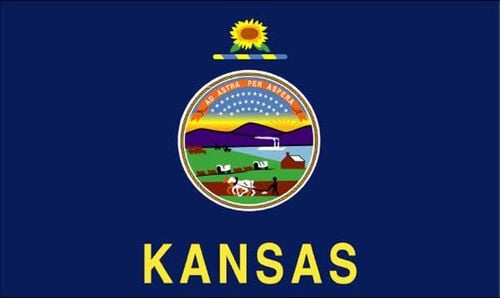 In response to a district judge's order on Wednesday, a marriage license was issued to a same-sex couple in Johnson County, Kansas earlier today – the state's most populous county. The news prompted Kansas Attorney General Derek Schmidt to ask the state Supreme Court to intervene and halt counties from issuing more licenses to same-sex couples.
Now it appears the couple who obtained the license will be the only same-sex married couple in the state for now. 
The Associated Press reports: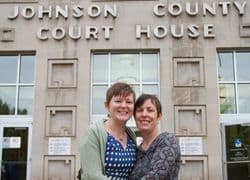 The state Supreme Court cited federal court rulings against gay marriage bans in its brief order but blocked Moriarty's order in Johnson County, "in the interest of establishing statewide consistency." It set a hearing for Nov. 6 and said it would consider whether the state's ban on gay marriage is permissible under the U.S. Constitution.
The Johnson County newlyweds, Kelli and Angela, asked to be identified only by their first names to help protect their privacy, but did agree to allow a photograph of them after the ceremony to be used. In a statement released through the gay-rights group Equality Kansas, they said they wanted to celebrate privately.