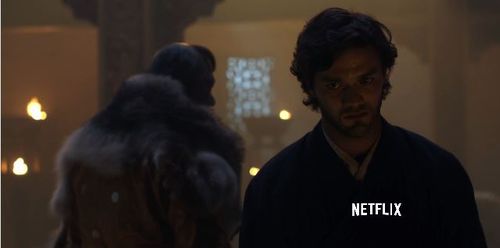 Netflix is expanding its empire of online content with its first historical drama Marco Polo. Set in the 13th century, the series will follow Polo, played by Lorenzo Richelmy, during his explorations of the European content while in the employ of Kublai Khan, the fifth Great Khan of the Mongol Empire.
Netflix released an official trailer for the show that reflects the company's continued push into the kinds of content that HBO, Showtime, and Cinemax have dominated for years. Marco Polo looks to be a mature, adult-oriented show featuring the kind drugs, sex, and deception-fueled plotlines that would make the royal families of Westeros blush. 
Watch the first trailer AFTER THE JUMP…
Marco Polo will be available to stream via Netflix on December 12.